Browse Others - System Utilities : 1-50 programs listed after popularity
Display by: Popularity | Title | Newest | Oldest
1) SIW 2010.02.10
SIW is a tool that gathers detailed information about your system properties and settings. A utility that includes detailed specs for Hardware, Software and Network as well as real-time monitors for CPU and Memory Usage.

---
2) InfoFind 1.0.762
InfoFind organizes a variety of files and data from different programs into one easy to use program.

---
3) Super AVI/VCD/DVD Converter 1.12
Super avi/vcd/dvd Converter is a powerful tool for powerful video conversion. The main features include: convert avi,vcd,svcd,dvd,mpeg1 , mpeg2,wmv from or to earch others in batch mode, support for DivX AVI ,VCD , DVD , WMV , MPEG1 , MPEG2

---
4) Spb Full Screen Keyboard 3.0.1
The ideal solution for touch-screen typing. Spb Full Screen Keyboard is an ideal way to enter large amounts of text without special hardware. Its keys are large enough to be pressed with your fingertips.

---
5) Morpheus 5.1 5.1
Morpheus makes it quick and easy to search, discover, download, and play all types of media files including MP3 audio, music, movies, videos, games, photos, and documents.

---

6) WiFi Hopper 1.2
WiFi Hopper is a WLAN utility that combines the features of a Network Discovery and Site Survey tool with a Connection Manager.

---
---
7) Spb GPRS Monitor 2.4.2
Spb GPRS Monitor is a traffic counter. Complete solution for measuring the amounts of data transfers via your GPRS, CDMA or GSM network connection and calculating network usage costs.

---
8) Video Cutter and Splitter Indepth 1.3.0.0
Video Cutter and Splitter is a powerfull video editing program that can cut and save a region from any video file, Split the movie file into two parts at a certain scene and save them as two movies, save any frame as an image. and much features.

---
9) a-Change Mac Address 5.1
Change Mac Address in seconds! Scan Mac Address within any range of IP address. Exports the scanning results from a Mac Address Lookup list.Spoofing the Mac Address of your network card to any new Mac Address. Wake on Lan.Win IPconfig.Port Scan.

---
10) Dead Pixel Tester 2.00
Easy to use, small and compact application to aid in the checking of a TFT/LCD screen for dead or stuck pixels. Use hash patterns to see better and even try and fix stuck pixels with the exerciser!

---
11) NetZoom Stencils for Visio 2000 Visio 2000
NetZoom allows users to create network designs, network documentation, presentations and proposals in Microsoft Visio 2000.

---
---
12) Web Speed Accelerator 1.03
Web Speed Accelerator - Surf the web Faster! Software increases web speed 350%. Easy to use software installs in 1 minute and speeds up internet settings with one click!

---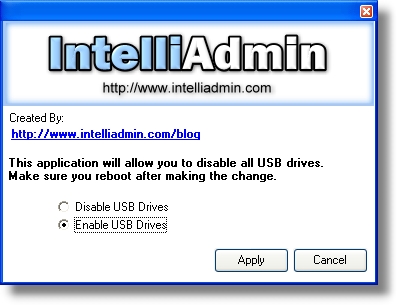 13) USB Drive Disabler 2.0
USB disabler can remotely disable flash drives, and memory sticks while still allowing USB based printers and scanners to work without any issues.

---
14) Max PC Booster 1.0.0.7
Max PC Booster gives you the combined power of its four award winning integrated software Max Registry Cleaner, Max PC Privacy, Max Internet Optimizer and Max Ram Optimizer for the price of ONE product.

---
15) Nokia PC Suite 11.31.33
Nokia PC Suite Software download page

---

16) File Joiner 2.01.17
File Joiner is a tool that combines unlimited files (no matter their type) into a single standalone executable (a Container). The Container (the final bound file) is a compiled program that, when opened, will automatically launch the included files.

---
17) Prisma Firewall 1.3
Prisma Firewall offers you a stealth Internet experience and protects your computer against intruders. Prisma Firewall constantly adapts it's behavior in order to build the best defence for your computer.

---
18) Win-Spy Software 8.0 8.0
Win-Spy is a complete monitoring system that captures anything the user sees or types on the keyboard. Win-Spy operates in stealth mode. A special hot key and login is necessary to invoke the program.

---
19) SynchronEX File Synchronizer, Backup/FTP 3.0.6.3
Robust multi-directional file tree synchronization and backup over local & network paths in any situation: From laptop synchronization to ZIP'ed backup to incremental FTP/DAV website upload. True synchronization of (re)moved files. Scheduled tasks.

---
20) ScanNet 2.0
This program is designed to search files in a LAN of Windows NT/2000/XP/2003. The program will help load files found into the user's computer quickly or look them through from the Network. A possibility to resume download of files is provided.

---
21) Tweaking Toolbox XP 1.60
The utility for any serious Windows tweaker! Change hundreds of registry settings from WinXP, improving appearance and performance. Prevent others from changing your settings, increase Windows security. Administer all user accounts on your computer!

---
22) All Mobile 7.5.2
Download MP3 songs, albums, movies, tv series, tv episodes, video on demand, videogames, ebooks, digital books, digital magazines, digital newspapers and many more digital products. Downloads compatible with PC, cell phones, IPhone, IPod, Kindle...

---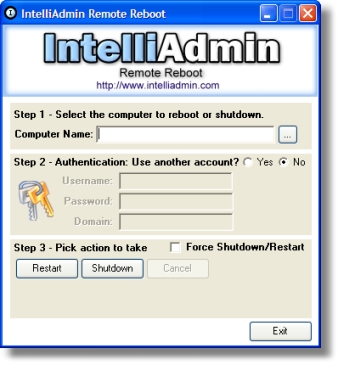 23) Remote Reboot 2.0
Allows you to reboot Windows NT/2000/XP/20003 machines across your LAN. Only shows machines that are on the same domain.

---
24) ASTRA32 - Advanced System Information Tool 2.13
ASTRA32 is a powerful tool providing diagnostics and complete information about your computer system. It scans the actual hardware, not the Windows Registry. It also offers such features as a HDD Health Status checker and Drivers Troubleshooter.

---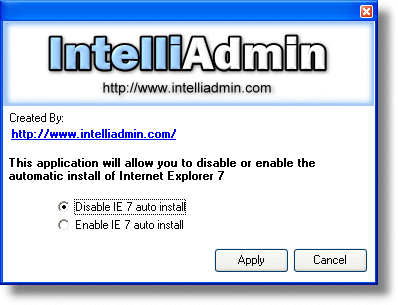 25) IE7 Automatic Install Disabler 2.0
Allows you to easily enable or disable the automatic installation of Internet Explorer 7 by Microsoft Automatic Updates on your XP, or 2003 system

---
26) Advanced Batch PrintHelper:Batch and Automatic Printing Software V0.95
PrintHelper is the ideal solution for organizations that regularly batch print Excel, PDF, and image files. Unique features: automatic Excel and Image resizing; FTP client. No additional software required to print most of file types.

---
27) NetBoy Suite 2.0
NetBoy is the complete real-time visual Internet and LAN network monitoring suite. The NetBoy Suite simplifies the task of Network Management by providing Network Adminstrators and IT professionals the tools required to troubleshoot their Networks

---
28) Blaiz Enterprises - PC Diagnose 1.00.039
Determine actual speed of computer hardware components in realtime. No installation.

---
29) LinkFerret Network Monitor 3.12.0516.0
LinkFerret is a versatile Ethernet/ 802.11 network monitor and packet sniffer. All of the essential wireless monitoring functionality, including signal monitoring, channel scannning, and WEP decryption are supported.

---
30) Registry Cleaner/Optimizer 1.01
PAL Registry Cleaner/Optimizer is a simple registry cleaner for Windows that safely cleans and repairs registry problems with a single click.

---
31) Axife Mouse Recorder Demo 4.01
Axife Mouse Recorder lets you record mouse movements, clicks, keystrokes and replay them. Do you have repetitive tasks to accomplish with your keyboard and your mouse? Then Axife Mouse Recorder is what you need!

---
32) Universal Simlock Remover 1.09
Universal Simlock Remover - It is a special set of programs for GSM mobile phones. You can find programs for simlock remove in Alcatel, Benq, Ericsson, LG, Motorola, Mitsubishi, Maxon, NEC, Nokia, Panasonic, Philips, Samsung and others.

---
33) Folder Lock / Lock Folder 1.0
FolderShielder is a great software tool to lock folders and files to protect your privacy.

---
34) Blaiz Enterprises - Image Printer - Professional 2.00.772
WYSIWYG picture (graphic) printer. Print graphical letterheads, custom envelopes, fliers, cards, photos, pictures...Custom positioning, 6 Image Scales, 6 Image Positions, Page Orientation, Overall/Close Up view, Auto Close/Auto Print, Flip/Mirror/Rot

---
35) UWin Installer 2.5.0
Do You Want AUTOMATED Install Or Upgrade Microsoft Windows Operating System On Your Computer With Setup Files. Then UWin Installer (UWI) is what you NEED! UWI Is A Tool For Quick&Easy AUTOMATED Install/Upgrade Of MS Windows O.S. From Setup Files.

---
36) RAM Idle Standard 4.8
A smart memory management program that will keep your computer running better.

---
37)
Avira AntiVir Personal - Free Antivirus 9.0.0.4xx (regular updates)
---
38) superkeylogger 3.0
SuperKeylogger is professional yet very easy to use key logging software for big and small companies, network administrators, concerned parents and PC owners.

---
39) WinSession Logger Pro 3.2.1
Captures periodicall images, on mouse clicks, URLs, restrict your browser, saves MSN Messenger messages, clipboard, logs your opened files. Log files are encripted also includes a logs viewer. send to: email & FTP, remote deployment, invisible.

---
40) Volt 1.214
Volt is an Assembly Language power monitoring and controlling utility. It provides a graphical and text display of the internal battery state of a Laptop Computer, as well as being a Quick Shutdown utility supporting delayed shutdowns and force.

---
41) Data Shredder / File Shredder 1.0
data shredder and file shredder will allow you to recover files you have previously deleted as well as shred them so no one can view them.

---
42) MultiNetwork Manager Std 8.0.08
Connect anywhere fixed or wireless, quickly and securely, using powerful multi-profiling UI and wizards. The need to connect your computer to different networks is growing as we enjoy the new possibilities of mobile working. Other versions available

---
43) Snippet 2.0
Snippet is a simple text editor designed for organizing and saving text.

---
44) File Stitcher 1.2
File Stitcher is the easiest file merging utility there is. Hands down. Simply drag and drop the files you wish to merge on the application icon and click the "Stitch" button. Don't re-encode your MP3s, File Stitch them together!

---
45) Optimum XP 1.4
Tweak Win XP with Optimum XP! It's so easy to accelerate, secure and customize XP with over 150 powerful tweaks and hidden settings. Optimize your CPU, RAM, hard drive, Internet speed, network, security, Windows, IE, Office, cheat at Hearts and more!

---
46) Complete File Renamer 2.0
Complete File Renamer is a multiple file renaming tool. It makes it easy to keep movie, music, image and other file's names consistent and organized. It comes with lots of renaming options, mp3 tag support, instant preview and undo/redo support.

---
47) RAM Boost Master Free Version 6.1.0.8146
RAM Boost Master optimizes your cache to act as a ram booster, boosts up your computer speed, frees up RAM memory and makes your computer faster and stable.

---
48) #1 Free History Eraser 12.5
Free History Eraser completely and automatically erases history, typed URLs (the drop down address list) and AutoComplete.

---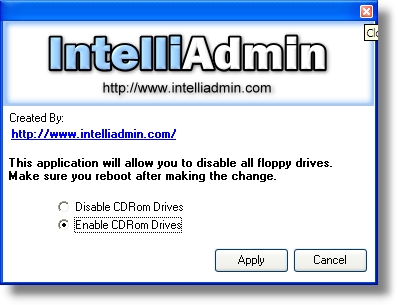 49) CD ROM Drive Disabler 2.0
Allows you to easily enable or disable CD ROM drives on your Windows 2000, 2003, or XP system

---
50) SDR Locker 1.3
SDR Locker will help you secure your documents, images, ebooks, webpages and movies. You can create a time-limited version of your projects that will help you sell them with ease.

---


Browse Pages: |< 1 [2] [3] [4] [5] >> >|
Top Downloads for all categories