Browse Utilities - Audio & Mp3 : 1-50 newest programs
Display by: Popularity | Title | Newest | Oldest
1) ServerSentinel 3.0.3
ServerSentinel monitors servers, network services, hard drives and memory usage with various sensors and individually definable testing intervals. In case of failures, it notifies you immediately. The results are stored in a dedicated database.

---
2) Windows Data Recovery 6.0
User can recover deleted or lost data of any format those have been deleted or corrupted intentionally or unintentionally from Windows operating system. The Windows recovery software recovers all corrupted and permanently deleted data from Windows os.

---
3) FoxRecorder 3.8.0
FoxRecorder is a complex sound tool, great for transferring CDs, tapes, DVDs, TV, live shows, Internet radio, video games and any other sound source you can think of to your PC. It offers supports popular formats such as MP3, WMA, OGG, VOX, AIFF

---

4) MagicScore Maestro 7 7.746s
MagicScore Maestro is a music notation software with extended editing capabilities and internal spell-checker. It features a variety of input methods - virtual keyboard, external MIDI devices, or an extended set of musical symbols.

---
5) Kat MP3 Recorder 4.1.0
KatMP3Recorder is a versatile sound tool designed capture sound at high quality acting as a real time sound recorder and offering various excellent recording features with different popular format support like MP3, WMA, OGG, VOX, AU, AIFF.

---

6) Burn4Free 7.1.0.0
Free dvd burning software, Burn audio from MP3, WMA,FLAC, OGG., Easy to use, Copy DVD, copy BLU RAY, Overburning, Print Compilation, Supports CD-R/CD-RW/DVD-R/DVD+R/DVD-RW/DVD+RW/DVD-RAM BD-R BD-RE (SCSI-IDE/EIDE-USB), Multi languages, ISO support

---
---
7) Hanso Recorder 2.8.0
Hanso Recorder is an all-in-one audio software with an integrated easy to use text-to-speech converter and media player. It can record sounds from CDs, tapes, DVD s, live shows, TV, radio, etc and supports formats like MP3, WMA, OGG, VOX, AU, AIFF.

---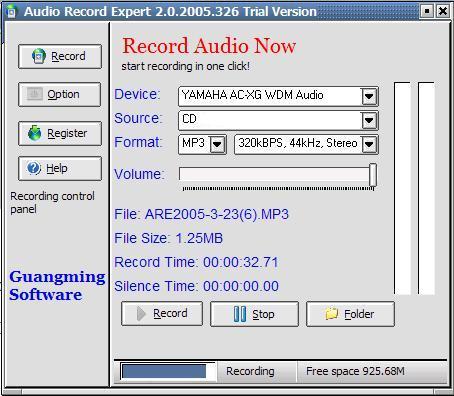 8) Audio Record Expert 2.0.2013.813
Record all sound going through the sound card on the fly into MP3, WMA, WAV, OGG, MP4, VOX, AU, AIFF format. Support silence detection (Voice Activity Detection). Split audio automatically while recording based on time or silence detection

---
9) Restore USB Drive 5.3.1.2
Restore USB Drive tool is most illustrious on link address www.restoreusbdrive.com that gets back lost file and folder from accidentally formatted pocket drive.

---

10) Merge PST 3.1
Merge PST software easily merge the numerous PST files into a single file. While combined PST file able to determine the many files from different outlook versions, after accessing the outlook PST folder it can eliminate the duplicity from database.

---
11) digital Photos recovery software 5.3.1.2
Get Digital Photos Recovery Software from company link address www.freephotorecoverysoftware.com for restoration of damaged images, wallpapers and screenshots from memory card without facing any kind of technical problem.

---
---
12) Presentation to Video Converter 6.6.46
Presentations to Video Converter allows you to convert PowerPoint presentations into Video, Flash, GIF, DVD without using PowerPoint! The converting process allows human interaction on PowerPoint content during conversion. PowerPoint is not required!

---
13) AVS Audio Recorder 4.0.1.22
Record audio data from any input (sound card, microphone, etc.) with AVS Audio Recorder. Save recorded files in such popular formats as MP3, WMA and WAV. The program friendly interface makes your work easy and convenient.

---
14) AVS Audio Editor 7.1.6.485
Edit your audio collection, record audio data. Remove background noises. Apply effects. Edit your tracks in MP3, M4A, WAV, WMA, OGG, FLAC, SHN, APE, VOC, MIDI, etc. Create a unique ringtone for iPhone. Edit audio directly in your video recordings.

---
15) Replay Music 6.0
Replay Music automatically creates high quality MP3s from online Radio Stations, Digital Music Services & Music vidoes. Songs are saved as individual MP3s, tagged with the Artist, Album, Title and Genre. Record 25 tracks free in demo mode. Try it.

---
16) Speak Aloud 2.0.2013.818
Read text aloud with support for SAPI4 or SAPI5 compliant voices; Convert text to wav, mp3, wma, ogg, vox, au and aiff format on the fly, no temporary files needed, save your disk; Support batch conversion; Support reading hightlight

---

17) USB Redirector RDP Edition 2.4
USB Redirector RDP Edition allows to use your local USB devices inside a Remote Desktop session on a Terminal Server or Virtual Machine.

---
18) USB Redirector 5.4
Simply and powerful software solution for sharing and accessing USB devices over local network or Internet! USB Redirector allows to work with the remote USB devices as if they are physically plugged into your computer! Now it is Linux OS compatible.

---
19) Guest House Gurgaon 2.4
Vasant Hotel is a luxurious two-star hotel in Gurgaon.We offer luxury Guest House In Gurgaon,Guest House Guest in Gurgaon and Guest House Gurgaon at affordable price.It offers Guest House In Gurgaon And Hotel in Gurgaon - Delhi-India.

---
20) Digital Camera Photo Recovery Software 5.3.1.2
Visit www.7x24.co.in which refers Digital Camera Photo Recovery Software that used to revive corrupted documents by using various algorithms and GUI interface without any difficulty and disturbance.

---
21) Ringophone.com ringtones composer 21.0
Download your own ringtones by simply playing any song using the virtual piano. Also available a huge variety of real tone mp3 songs, m4r songs, midi songs are available for downlond in your mobile. iPhone, iphone, android, nokia, symbian.

---
22) Animated Captures Maker 2.1.5
Animated Captures Maker is a software tool to make presentations and tutorials about using software in animated GIF format. It is a screen-recording software that allows you to capture cursor movements and anything else you can see on your screen.

---
23) EASEUS Todo Backup 5.3
EaseUS Todo Backup Free is a free backup and disaster recovery software, protecting your data, including photos, music, videos, documents, financial data and applications.

---

24) EASEUS Partition Manager server 9.2.1
EaseUS Partition Master Server Edition is an all-in-one server partition solution including three main features: Partition Manager, Partition Recovery Wizard and Disk & Partition Copy to solve all partition problems.

---

25) EASEUS Partition Manager 9.2.1
EaseUS Partition Master Home Edition is a free and all-in-one partition solution with user-friendly interface; it features Partition Manager, Partition Recovery Wizard and Disk & Partition Copy to solve all disk/partition problems.

---

26) EASEUS Partition Manager Professional 9.2.1
EaseUS Partition Master Professional Edition is an all-in-one partition solution with user-friendly interface and built-in WinPE bootable disk; it features Partition Manager, Partition Recovery Wizard and Disk & Partition Copy to solve all partition.

---
27) Bounce Metronome 4.3
The bounce and conducting baton help with metronome technique, to play in a relaxed precise way. Has all time signatures (including odd), with subdivisions & swing, also polyrhythms, polymeters etc. Gradual tempo changes, go silent briefly, and more

---
28) Text Speaker 3.2
Text Speaker reads documents aloud in a human voice. Press a hotkey to hear any text. Listen to ebooks, memos, and documents on your PC, or make WAV or MP3 files for your portable audio player.

---
29) Comfort Typing Pro 7.0
Comfort Typing Pro helps you to choose keywords for frequently used phrases and other keystrokes. Just type in a keyword of your choice, and the software will replace it (auto-text) with the required phrase or a paragraph.

---
30) DarkWave Studio 4.1.1
DarkWave Studio is an open source (GPLv3) digital audio workstation / modular virtual studio for Windows. You can easily use the built in sequencer, bundled DarkPlug machines and third-party VST effects and VSTi instruments to create music.

---

31) Xitona Guitar Tuner 1.2.0.0
Pitch measuring accuracy much higher then usual software tuners based on fast Fourier transform (FFT). This software use special algorithm instead of FFT.

---
32) USB over Ethernet 2.6.6
New software solution allowing you to use remote USB devices as if they are plugged into your own PC. Share your USB devices and access remote devices without leaving your place!

---
33) Audio Music Editor 3.2.0
Audio Music Editor is an easy to use audio editor for professionals and music lovers. Audio Music Editor supports nearly all popular audio formats (MP3, WMA, OGG, WAV, MP2, G721, G723, G726, VOX, GSM, U-LAW, A-LAW, DSP, ADPCM, APE, FLAC).

---
34) IVONA MiniReader 1.0.12
Free, easy-to-use text reader! IVONA Text-To-Speech converts the text on your PC into natural-sounding spoken words. Simply make your selection to listen to news, articles, documents, RSS feeds, e-books, web pages, emails, and much more.

---
35) IVONA Reader 1.0.19
Personal easy-to-use text reader. Converts any written text from your PC into spoken words. This text-to-speech reader allows computer to read any text aloud. It can read documents, news, RSS, books, web pages and emails.

---
36) MCRS (Multi-Channel Sound Recording System) 3.6.0.0
Abyssmedia Multi-Channel Sound Recording System (MCRS) designed for recording audio infromation from multiple sources simultaneously and automatically.

---
37) RadioGet Basic 3.3.8
RadioGet plays online radio stations and records their music to mp3 tracks. With over 25,000 free web radio stations out there, and the ability to add even more, you can listen to music of almost any genre and flavor while recording it.

---
38) Leawo PowerPoint to Video 2.4.0.62
Leawo PowerPoint to Video Pro is a handy utility that can convert PowerPoint to video in all pop formats, such as PowerPoint to AVI, MP4, 3GP, MPEG, WMV, MOV, FLV, VOB, etc. Thus you can enjoy PowerPoint on YouTube, PC, and Portable devices easily.

---
39) Leawo PowerPoint to FLV 2.4.0.62
Leawo PowerPoint to FLV converter can perfectly retain original elements to easily convert PowerPoint to flash video FLV, MP4, MOV, 3GP/3G2 and YouTube resolution file, so that PowerPoint file can be easily enjoyed on YouTube and flash video player.

---
40) Leawo PowerPoint to DVD 4.3.0.206
Leawo PowerPoint to DVD Pro, act as PowerPoint to Blu-ray/DVD converter and PowerPoint to video converter, can convert PowerPoint to Blu-ray/DVD movie with personalized Blu-ray/DVD menu and convert PowerPoint to video in all formats like mp4,avi,etc.

---
41) Moyea PPT to DVD Burner Lite 2.2.0.56
An easy-to-use presentation tool converts PowerPoint to Blu-ray/DVD and PowerPoint to video with excellent quality. Thus your PowerPoint can achieve easier presentation, convenient delivery, comfortably enjoying on TV and Blu-ray/DVD player, YouTube.

---
42) Moyea PPT to Video Converter - PowerPoint to Video 2.4.0.62
Moyea PPT to Video Converter is an easy-to-use tool in converting PowerPoint to video. The PPT2video tool can achieve excellent quality when converting PPT to AVI, MP4, MPEG, FLV... Thus you can enjoy your PowerPoint on YouTube, Portable Player, etc.

---

43) Moyea PPT4Web Converter 2.4.0.62
Moyea PPT4Web Converter is an easy-to-use tool in converting PowerPoint to flash video in FLV, MP4, MOV, 3GP, 3G2 with H.264 codec, so that you can easily upload PowerPoint to YouTube video share sites and websites to be played by Moyea Web Player.

---

44) Moyea PPT to DVD Burner Pro 4.3.0.206
A professional tool that converts PowerPoint to DVD,PowerPoint to Blu-ray and PowerPoint to video. This PPT to DVD burner enables you to do your PowerPoint presentation on TV and save your PPT on Blu-ray/DVDs for offline speech, convenient delivery.

---
45) Audio Record Wizard 6.6
Audio Record Wizard is a real time sound recorder software, which offers professional recording features with VAS(Voice Active System) and mp3/ogg support.

---
46) iSpring CONVERTER 6.1
iSpring Converter installs as a PowerPoint add-in and performs accurate PowerPoint to HTML5 conversion keeping even the most advanced features of your PowerPoint presentations.

---
47) Audio File Cutter 4.0
Audio File Cutter is a powerful utility that is able to Not Only cut out pieces of MP3, WMA, OGG or WAV file, But Also convert audio file between WMA, MP3, OGG and WAV formats.

---
48) Flash Music Studio 1.25
Flash Music Studio is an easy and powerful tool to convert music files into Adobe Flash movie. Supports major music formats, such as MP3, WMA, WAV and OGG. Creates cool flash music player with stunning visual effect graphic equalizer.

---
49) iPod2PC 4.0
With iPod2PC you can easily sync your songs and playlists from your iPod back to your iTunes music library or to any folder on your PC. It supports automatic synchronization, which will search and select all missing songs and playlists automaticall.

---
50) i-Sound WMA MP3 Recorder Professional 6.9.7.0
i-Sound WMA MP3 recorder turn your PC into complete sound recording studio. You can record sound from internal or external source into MP3, OGG, WMA, WAV, APE format sound file directly without costing any other disk space.

---


Browse Pages: |< 1 [2] [3] [4] [5] >> >|
Top Downloads for all categories